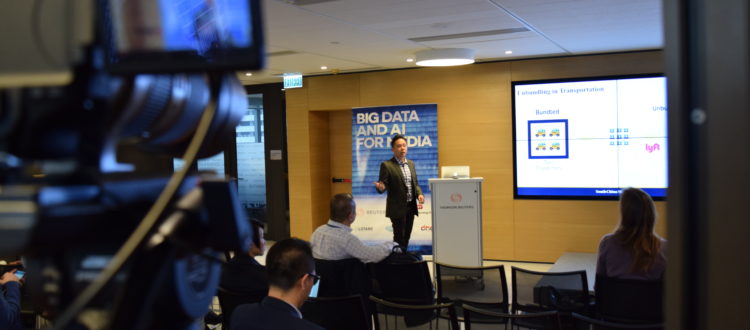 AI takes over news in the digital era
Focusing on creating products that people love and how to package content is the solution to challenges the media industry is facing, said Malcolm Ong, Head of Product of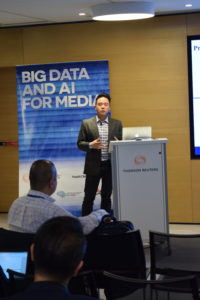 South China Morning Post.
Unlike in "the good old days" in the print era, media companies now face dramatic changes from content creation, distribution to consumption, said Ong, who was one of the speakers at the sixth annual Big Data & AI for Media  conference in Hong Kong from 7-8 December.
Provided that readers can access countless information on the Internet, content by itself is no longer king, Ong said.
To create packaged content and products users like to use, SCMP is using artificial intelligence to improve user experience, Ong added.
First, AI augments editorial team and produce content. For instance, it minimizes robotic monotonous tasks of reporters using natural language generation to automate parts of the news cycle. That way, human journalists can focus on reporting and more complex tasks.
In addition, after adopting AI, speed, accuracy and scale of coverage are greater.
Second, the use of AI improves the reader experience. Compared to long-gone when readers consumed the same printed daily edition, content that is 100 percent curated by hand is not optimal now, said Ong.
According to the Reuters Institute, more than half of the interviewees prefer paths that use algorithms to select stories rather than editors or journalists. It is even more significant for those who mainly use smartphones (58 percent) and for users under 35 (64 percent).
Third, AI allows SCMP to develop and experiment with new consumption formats. Chatbots, which 48 percent publishers uses chatbots with 88 percent of the applications on FB messenger, for example, is enabled by AI.
Another new yet promising AI-enabled product is voice, which is believed to dominate online searches by 2020, said Ong.