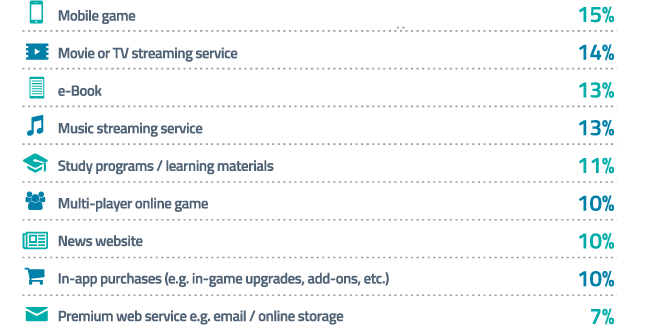 22 Percent Say They Use Social Media to Research Music Downloading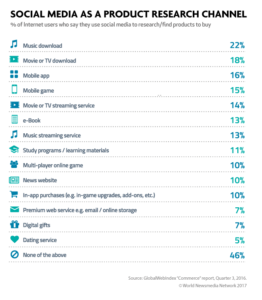 Social media has become a powerful product research platform, according to GlobalWebIndex's "Commerce" report, published in late 2016. Among the products they find and research online and wish to buy include: Music download, 22%; movie or TV download, 18%; mobile app, 16%; mobile game, 15%; movie or TV streaming service, 14%; e-book and music streaming service, 13%.
The Commerce report explores the purchasing behaviours of Internet users around the world. The report also chronicles the types of products and services users are willing to purchase, and to what degree they purchase in the regions of the world, and by demographics groups such as gender, age and income group. News Biz Blog will publish a collection of data sets and analysis from the Commerce report, with permission, during the first quarter of 2017. For more information, go to www.globalwebindex.com. For more analysis on global digital media trends, go to World Newsmedia Network, www.wnmn.org, or and WNMN's blog, www.NewsBizBlog.org.